TELESYNERGY® Frequently Asked Questions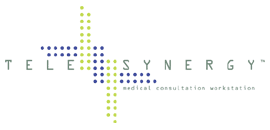 What can I use TELESYNERGY® for?
TELESYNERGY® can be used for any activity that relates to the education, prevention, detection, diagnosis, treatment, and follow-up of cancer, particularly as it relates to those populations experiencing cancer disparities and the obvious need to have a mechanism to outreach them.
Can TELESYNERGY® be used for anything other than Radiation Oncology?
Since there is no fine line between Radiation Oncology and Medical Oncology in the treatment of cancer, with many patients receiving multi-modality therapies, the system is also available for Medical Oncology use as long as it supports the areas described above and is approved by the PI for use.
How is the usage of the system documented?
Currently the CDRP is developing a database that will be used to track the usage of TELESYNERGY® as well as other metrics for the Patient Navigator and Clinical Trials aspects of the CDRP. Until this database is completed and tested, each site is required to keep a log of all TELESYNERGY® usage activity. This includes but is not limited to, participants in the conference, date/time of the conference, and any problems encountered during the conference.
Can I hold a 3 or 4 way conference using TELESYNERGY®?
TELESYNERGY® was designed around the CDRP model of a mentor/mentee relationship. TELESYNERGY® reflected this model and "out of the box" it is a point-to-point system. We realize that while this serves it's purpose, it's not an effective way to collaborate between many different sites. We have addressed this issue through the use of a MCU, Multi-point Conferencing Unit. This MCU allows for up to 8 sites to conference together at the same time. Because of the immense bandwidth required to run 8 768kps connections (8 * 768=6.1MBps) the multi-point conferences run at 384kps. This does have a slight degradation in video quality, but only in high motion situations. When you hold a multi-point conference, you have two options for the video signal. Option 1 is called continuous presence. This will display all participants in their own window on the screen. The second option is called voiced switched. A voiced switched conference will display in full resolution the person who is speaking. All other participants who are participating will see this person, and when another starts to speak the speaker will automatically appear on the screen.
Can TELESYNERGY® connect with a non TELESYNERGY® system?
The TELESYNERGY® system is standards based, meaning that it can communicate with another video conferencing system of a different manufacturer. You will be able to hold a regular videoconference with a non-TELESYNERGY® site which includes audio and video. You will also be able to display all of your auxiliary devices including the microscope, patient exam cam, VCR, DVD, etc and the site on the other end will be able to see them as intended. You will also be able to see and hear the person on the other end.
Is it possible for v1, v2 and v3 to interface with one another?
All three versions of TELESYNERGY® utilize H.320 videoconferencing. Because of this all three version of TELESYNERGY® can communicate with one another, and exchange data including images from all peripheral devices.
What type of network does TELESYNERGY® use?
TELESYNERGY® videoconferences run across an ISDN PRI line. This line has 23 B or Bearer channels and 1 D or Data channel which all run at 64Kpbs for a total bandwidth of 1.544 Mbps . The actual video conference uses 12 B-channels for the transmittal of video and audio. The other 11 B-channels are used for the transmittal of data between the two conference participants. These B-channels are usually used when a film is transferred between the Digital Jacket software. The D-channel is used for the setup and teardown of the call, and carries control and signaling information.
Is this an ISDN-based videoconference system?
All three versions of the TELESYNERGY® utilize ISDN PRI circuits for all aspects of the videoconference including file transfer. We utilize dial-on-demand PRI links which only uses the line when a call is made - similar to your home telephone. We have explored migrating the system to use H.323, IP videoconferencing but at this point it is not feasible. The downside to a H.323 videoconference is at some point your call will have to traverse public networks (the Internet), and therefore is susceptible to the slowdowns associated with such. For the TELESYNERGY® system to work most effectively a 768kps call must be made, and currently a public IP network can not sustain a call of that quality. We are always looking for ways to improve and upgrade the system while decreasing costs, and we are investigating IP connectivity via Internet2.
What do I do if I have a problem with the system?
If you experience a problem with the system, the first person you should contact is your local TELESYNERGY® technical person who will be selected by you and trained by NCI. If that person is unavailable or unable to correct the problem, you should then contact Chris Johnson at NCI. Chris can then work with the local tech person to get the issue resolved in a timely manner.