Last Updated: 08/02/23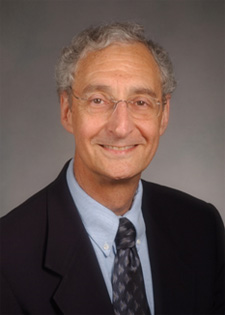 DR. C. NORMAN COLEMAN
ASSOCIATE DIRECTOR
CONTACT INFORMATION
National Cancer Institute
9609 Medical Center Dr., MSC 9727
For USPS: Bethesda, MD 20892-9727
For Express and Courier: Rockville, MD 20850
Phone: 240-276-5679
Fax: 240-276- 5827
Email: ccoleman@mail.nih.gov
C. Norman Coleman, M.D., is the Associate Director for the Radiation Research Program (RRP) and a Senior Investigator in the Radiation Oncology Branch (ROB) in the Center for Cancer Research. He is also a Senior Medical Advisor and Member of the Chemical, Biological, Radiological, Nuclear and Explosive (CBRNE) Team in the Office of the Assistant Secretary for Preparedness and Response (ASPR) in the US. Department of Health and Human Services, a position he has held since 2004.
He is also the Co-Chair of the Radiological/Nuclear Working Group of the Global Health Security Initiative under ASPR and Office of Global Affairs. A key aspect of the RRP is to facilitate radiation sciences research among the federal agencies, including the informal Radiation Bioterrorism Research and Training group (RABRAT).
Dr Coleman received his MD from Yale University of Medicine and completed his internship and residency in internal medicine at the University of California, San Francisco, fellowship in medical oncology at the National Cancer Institute and in radiation oncology at Stanford University. He is Board certified in Internal Medicine, Medical Oncology and Radiation Oncology.
Dr Coleman served as a tenured faculty member in Radiology and Medicine at the Stanford University School of Medicine between 1978 – 1985 and then moved to Harvard Medical School 1985 – 1999 as the Alvan T. and Viola D. Fuller- Medicine Cancer Society Professor and Chairman of the Joint Center for Radiation Therapy. In 1999, he moved to the NCI.
He is Fellow of the following: American College of Physicians (FACP) and of Radiology (FACR), and American Society of Radiation Oncology (FASTRO) and of Clinical Oncology (FASCO). His major honors include: Gold Medal, ASTRO (2005), Service to America Homeland Security Medal (2011), Radiation Research Society Failla Award (2016), University of Vermont, Doctor of Science Honoris Causia (2015), National Coalition for Cancer Survivorship Ellen Lewis Stovall Patient Centered Cancer Care Award (2018), National Council of Radiation Protection and Measurement Warren Sinclair Medal (2019), and D.A. Henderson Lifetime Achievement Award (2023).
His interests include the integration of the broad expertise involved in the radiation sciences, radiation-inducible molecular targets (radiation "as a drug") by defining radiation dose in biological terms as well as Gy, radiation biomarkers of normal tissue injury and multi-modality cancer therapy.
Molecular Radiation Therapeutics Branch